In 2015, two engineer friends, Nicolas Duvaut and Gilles Valli, set out to cross the American continent by bicycle. They quickly wondered how to transport all their belongings during their crossing. They then imagined an "intelligent" electric trailer that would be self-sufficient in energy and would help them on their journey. This was the beginning of a great entrepreneurial story.
50
K-Ryole has won more than
50 innovation awards to date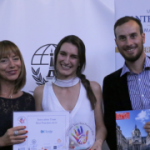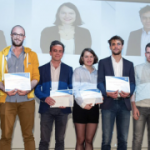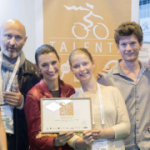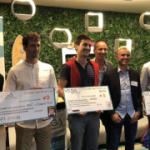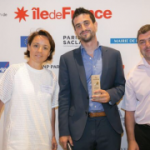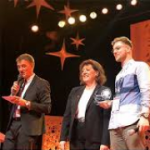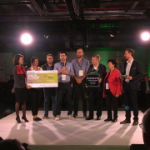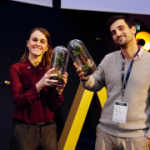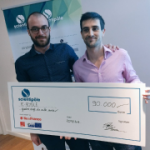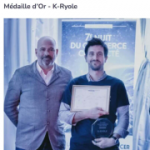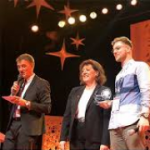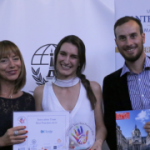 Our secret?
At the heart of this growing company, we are a close-knit, high-performance team. We have chosen 50 multidisciplinary professionals because of their passion, their interpersonal skills and their ability to take on any challenge.
2022
Scale UP
Fundraising of €10,5M
At the beginning of the year, the company raised €10,000,000 to support its growth and commercial development. The number of employees at the head office in Paris is 35 and 15 at the production plant in Tonneins. There is a development of sales offices in the major cities of France. The K-Ryole V6 and the new refrigerated model co-designed with Lecapitaine are launched on the market.
2021
New factory
Opening of the factory in Lot-et-Garonne
A new 5000 m2 production site in opened in the South West of France. The first prototype of the 6th version of the K-Ryole has a new design, interchangeable batteries and increased payload.
2020
Continuous improvement
Product development
The new generation of the Kross Builder 500 site model is developed. In order to have a greater vehicle autonomy, the products are developed with lithium batteries.
2019
Industrialisation
First mass production
€1M revenue and 110 machines were produced. 50 Kross Builders were delivered in the first year. We moved to a new 500 m² workshop. The first assembly line was set up with the car manufacturer Renault.
2018
New product
Launch of the handling trolley
The 5th version of the K-Ryole was developed, and the first Kross Builder 250 was launched which is a material handling trolley model for construction sites. We had 16 employees as of 31/12/2018. Many contracts were signed with Franprix, Carrefour, La Poste, Stuart, Ecolotrans, Dachser, etc.
2017
First commercialization
The vehicles operate in real conditions.
The "Utility" K-Ryole is launched: a closed and secure model. The first customers and the first vehicles are in operation at Intermarché Lyon for home delivery.
2016
First steps
Creation of the first prototype
The K-Ryole is created at the ENSAM incubator (Arts et Métiers). The first prototype version of a K-Ryole is developed.
90
A network of 90 partners