Do you need to transport products that require controlled temperatures?
One set-up of the K-Ryole is equipped with three temperature compartments (freezing, refrigeration or high temperature). The three-temperature secured electric trailer allows for environmentally responsible logistics of sensitive health products.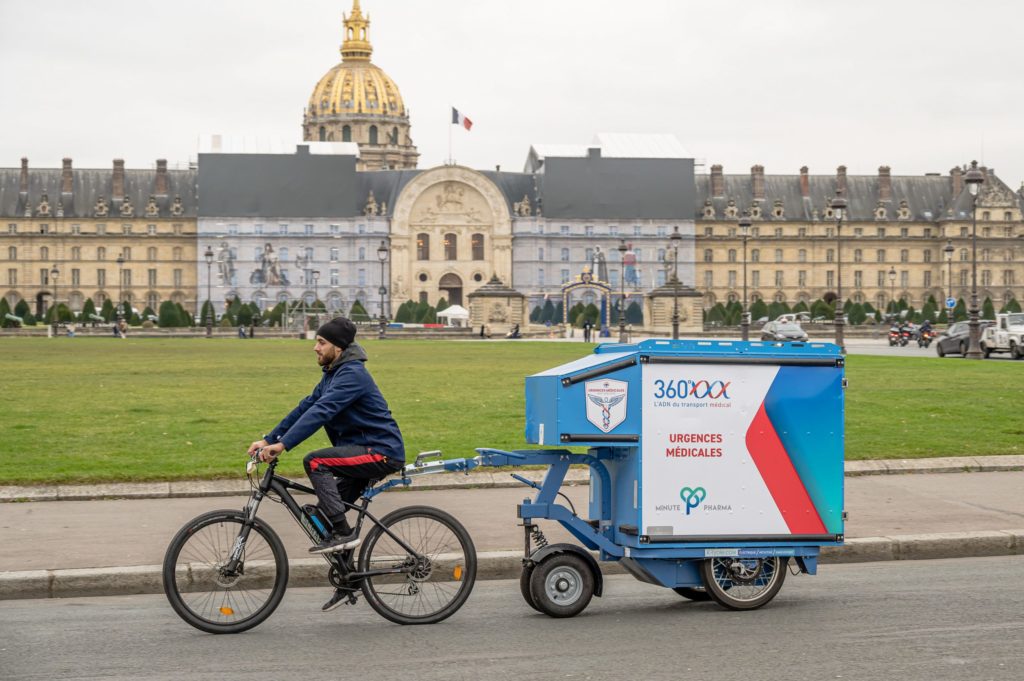 The Sterne Care subsidiary, with ATS Santé, a subsidiary specialising in health and the environment, and the Sterne City subsidiary, with Novea, a subsidiary specialising in urban logistics, have been using this non-polluting and silent solution since 2021. Vaccines, biological samples and other sensitive products can thus be transported in an environmentally responsible way. The vehicle has a loading capacity of 1.3 m3, a range of 70 km and can travel at 25 km/h. Its maneuverability is ensured by the Kaptor© technology, which allows the trailer to be pulled without difficulty.