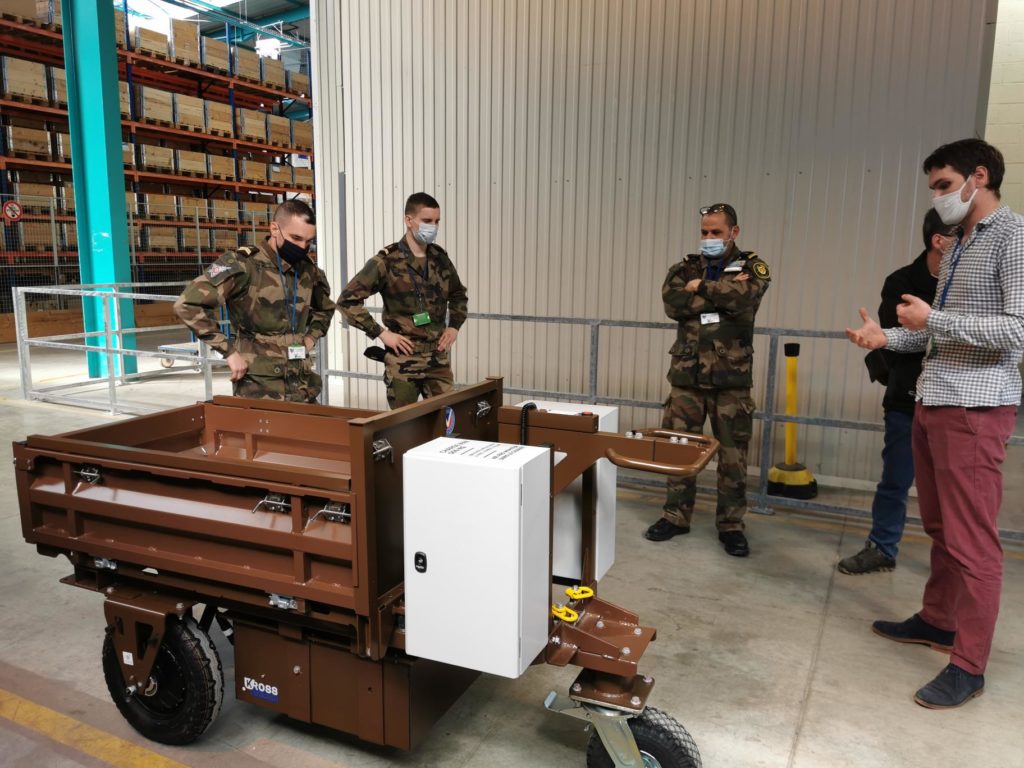 The Kross Builder electric trolleys have been field tested and are now used in several military bases for general logistics on base and in theatre of operations.
They allow bags of supplies, equipment and tools to be transported effortlessly by anyone, and vehicle maintenance to be carried out in an effortless manner to maintain operational readiness.
Nowadays, they are used on several sites by the French army as well as in New Caledonia on the Noumea air base.