Do you want to make your home delivery service more responsible but have not yet found a professional, carbon-free tool to deliver efficiently?
There are several solutions for delivering goods in the city without polluting, such as delivery tricycles, cargo bikes and electric vans. However, vans are becoming less efficient in downtown areas and can no longer offer affordable delivery prices to individuals.
Cycle-logistics solutions such as electric delivery tricycles and cargo bikes on the market are not efficient enough and are very expensive to maintain in order to make the delivery service profitable. Their power limitation to 250 W and the mechanical parts in motion (transmission chain) make them tools that are not sufficiently advanced for intensive professional use.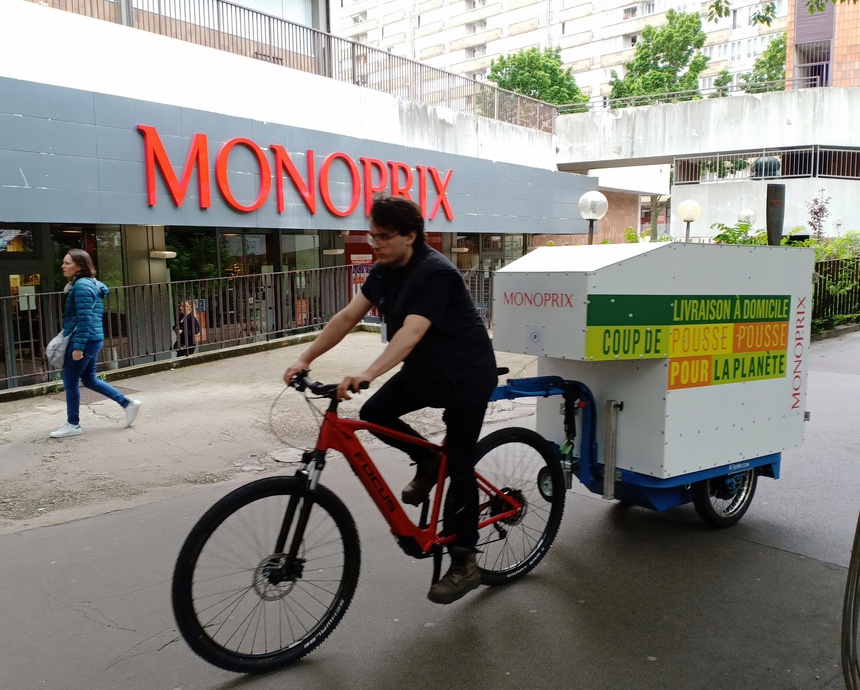 The K-Ryole electric trailers were designed to solve this missing vehicle by being both powerful enough to transport 350 kg without any effort and robust enough to avoid constant downtime and breakdowns.
« The K-Ryole is appreciated by everyone: the delivery drivers, the shop and even other Monoprix shops that use the K-Ryole for their logistics… »
Samy Kchok, Director of Logistics Organisation, Groupe Monoprix.
Delivery of materials, tools, food boxes, etc. and several specific arrangements exist to meet the needs of your home delivery service.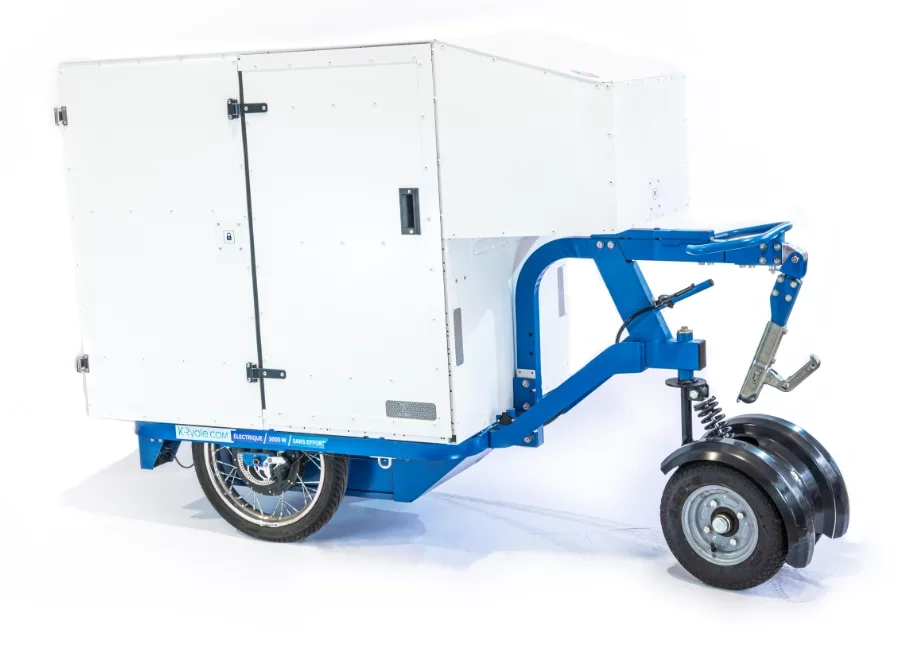 Our enclosed utility model is suitable for secure goods transportation needs (home delivery with street parking, multiple deliveries in downtown areas, etc.). A roof rack is also available as an option on this secure model for the transportation of long or wide items. This bike « van » trailer is secured by an RFID badge system provided to the user to lock/unlock the K-Ryole and its contents.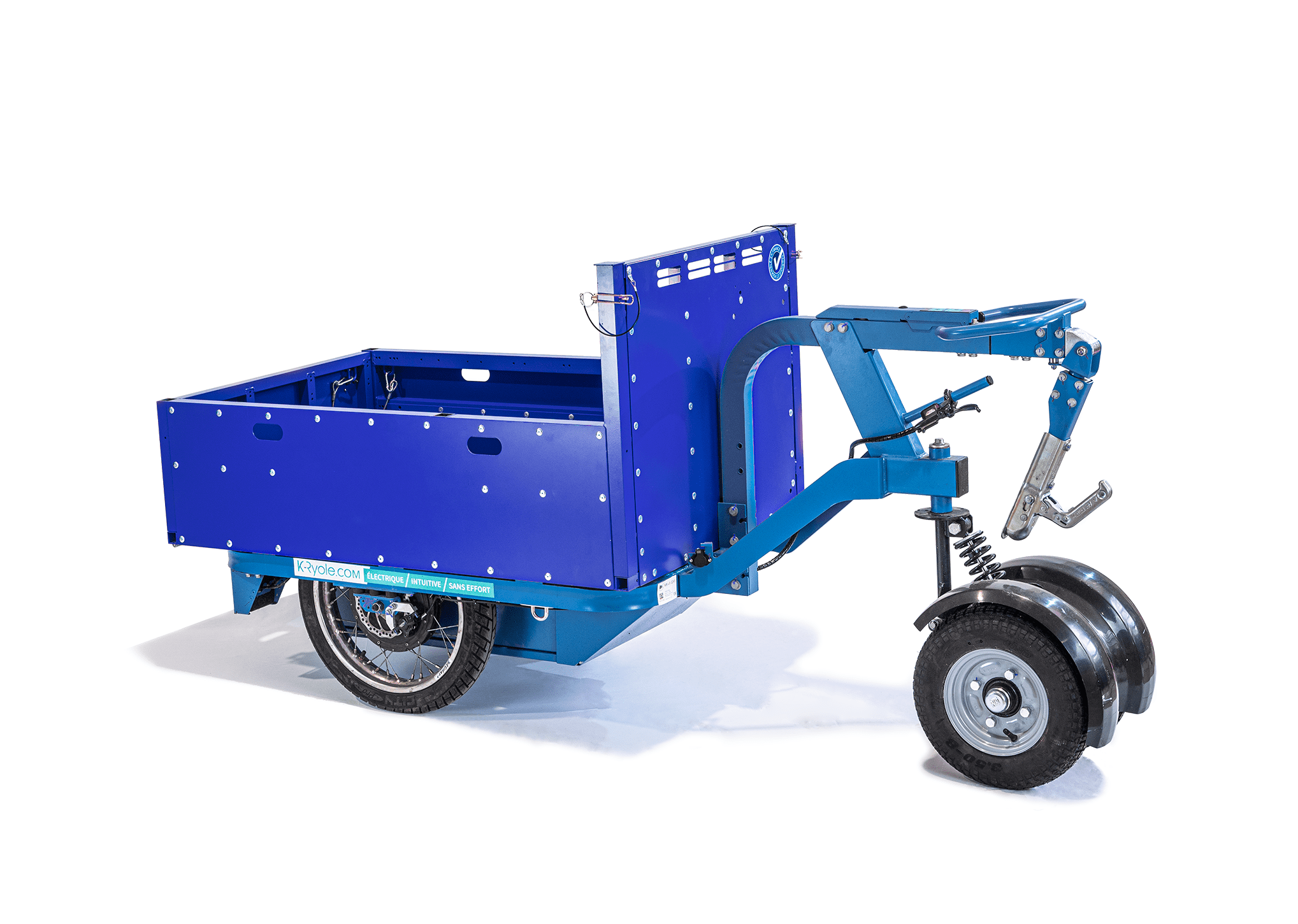 The open Pick-Up model allows any type of load to be transported more freely without any size constraints (washing machine, boards, plants, site supplies). Its integrated gantries and open box allow small equipment as well as long items to be transported safely.