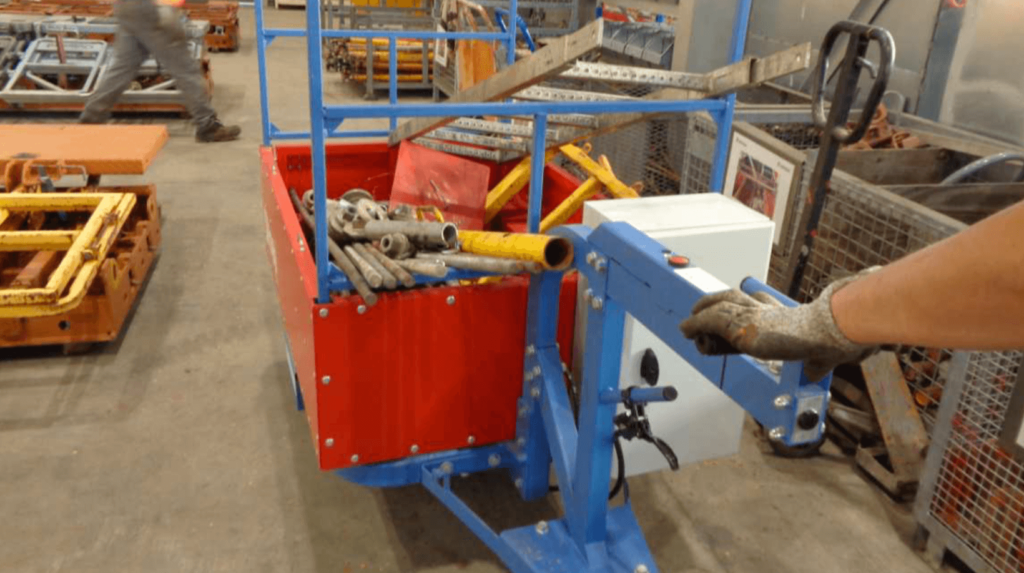 Suitable for both indoor and outdoor environments, Kross Builder electric trolleys can carry any type of load, heavy or bulky, without the need of a Certificate of Fitness for Safe Driving (CACES).
These trolleys are modular due to their removable sides and integrated gantries, and will allow your technicians and maintenance staff to avoid wasting time on logistics. For HVB substations, storage warehouses, industrial shelving, etc.
Its compact dimensions and its toothed tyres will allow your employees to transport their load everywhere, without arduousness or constraints related to the transportation of their materials.