Green delivery means living with the times. Our truck drivers have great difficulty with the new urban regulations. That's why we embarked on the K-Ryole adventure. I believe in it to meet our customers' needs, and also it reduces our environmental impact, a key value at METRO.
Elie HABIB
Area Manager, METRO Paris Bercy
Since February 2019, the food and equipment wholesaler for professionals Metro delivers by K-Ryole electric trailer. Elie HABIB, sector manager at Metro Paris Bercy, talks about his experience:
What are your uses of K-Ryole?
At Metro, the "average customer basket" is €500. Professionals often come on two wheels, do their shopping and take advantage of our delivery service. Before, our delivery fleet consisted solely of trucks. For the past two years, we have been combining this logistics with K-Ryole. Tuesday, Thursday and Friday afternoons are our peak times. As soon as the orders do not exceed 250 kg and do not require cold storage, we deliver by bike with the electric trailer. Green delivery is now a fact of life. With the new urban regulations, our truck drivers are going through hell. This is why we embarked on the K-Ryole adventure.
What are the problems encountered by truck drivers?
A typical example: a truck in the 4th arrondissement will never have room to park. The K-Ryole is then the best way to deliver in these dynamic places, such as the 4th, the 11th or the 12th arrondissement.
Why did you choose the closed model?
The closed model allows to keep the load confidential. This is a request from our customers, such as restaurant owners. Its main advantage is that it is "visible" and therefore a unique means of advertising. We have designed a flocking on the electric trailers to highlight our service. Between the medium itself and the image that this soft transport conveys, it is a huge statement to deliver by bike.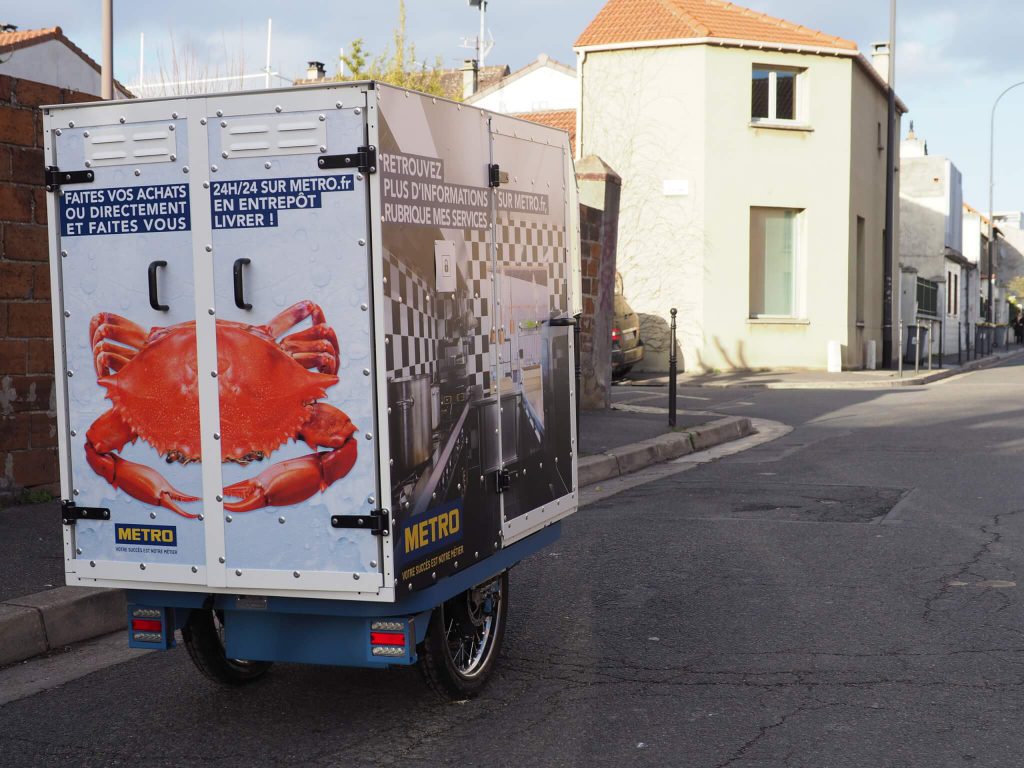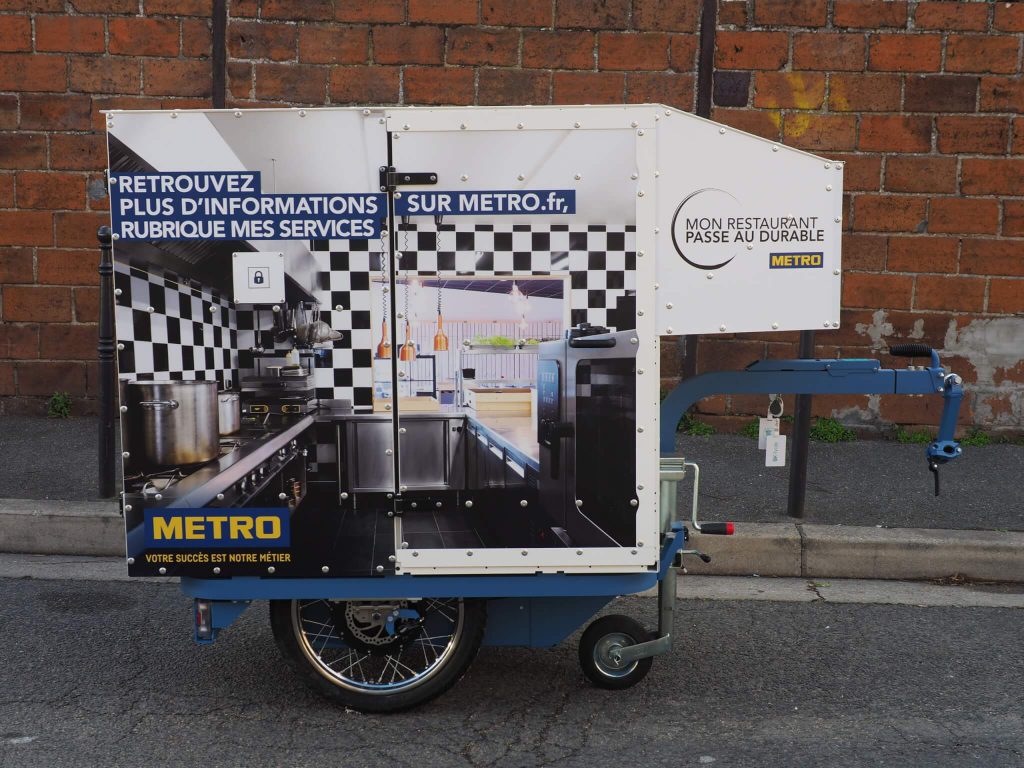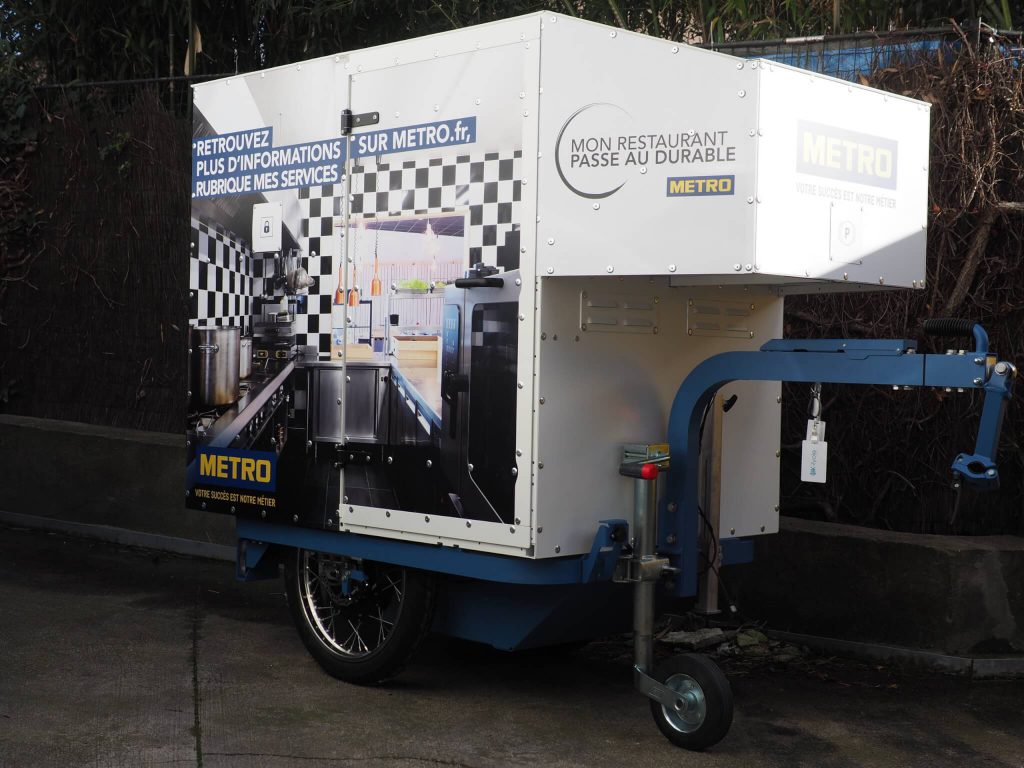 Découvrez l'usine de production française K-Ryole